Consultants

: High level experiences in business & technical field, that helps enterprises to run & utilize IT tools to support their business goals & transfer dreams to truth.
Systems Engineers:  Engineering supports the planning design, development, testing, integration, and installation of our applications. System Engineers produce UML documentation in addition to their vital role in translating business requirements into computer functions.
Requirements Engineers:  Requirements engineers lead requirements gathering efforts, communicate and conduct interviews with stakeholders, clients, and end-users. They're considered our major interface with stakeholders as they act as an interface to the customer. Requirement engineers are also responsible for documenting requirement as well as business rules and policies.
Technical Writers:  Responsible for creating and editing project documentation that incorporates information provided by user, specialist, analyst, programmer, and operations personnel. Tasks usually include writing, editing, and graphic presentation of technical information for both technical and non-technical personnel.
Project Managers:  Usually PMP course graduates. Project managers perform overall supervision of the project, validate configuration management practices, and delegate the gathering of requirements, responsible for high-level problem solving and of course, maintaining and developing the project plan. Project managers are also responsible for managing escalated issues as well as providing recurring project status reports.
Database Administrators:  Responsible for installing the database and application software; applying software patches and upgrading them; testing and measuring production databases; executing performance testing and monitoring; also manages database backup and recovery; in charge of managing database instance synchronization and migration; administers database and application troubleshooting; establishes user setup and maintenance; authorizes application user security access; helps with technical procedure documentation; assists with technical architecture design;  mentors customer personnel.
Web Developers:  Offers technical guidance to the program manager and team members on the implementation and maintenance of the project web site in hand. Transforms detailed web site designs into code. Programs, tests, troubleshoots and updates web site as required. Uses HTML and Java proficiently. Prepares required programs and user documentation.
Applications Programmer:  Analyzes functional business applications and design specifications. Produces block diagrams and logic flow charts. Develops detailed designs into computer software. Tests, debugs, and updates the computer software to produce the desired product. Prepares program-level and user-level documentation. Improves software to improve efficiency. Allocates programmers' efforts to ensure the time schedule is met.
Senior Systems Programmer: Presents staff performing on software programming tasks with technical and administrative guidelines, supervises  staff on both testing the product accuracy and standards of the operational environment design  concept, operational guidelines and procedures. Coordinates with project Manager to ensure user convenience. Makes recommendations on major system installations. Present achievements status reports to concerned parties.
Senior Training Specialists: Proceeds with the research necessary to develop and revise training courses. Amend courses to fit appropriately to the requirements of staff functions. Prepares materials for both instructor and student. Offers training to personnel through workshops, group meetings and seminars.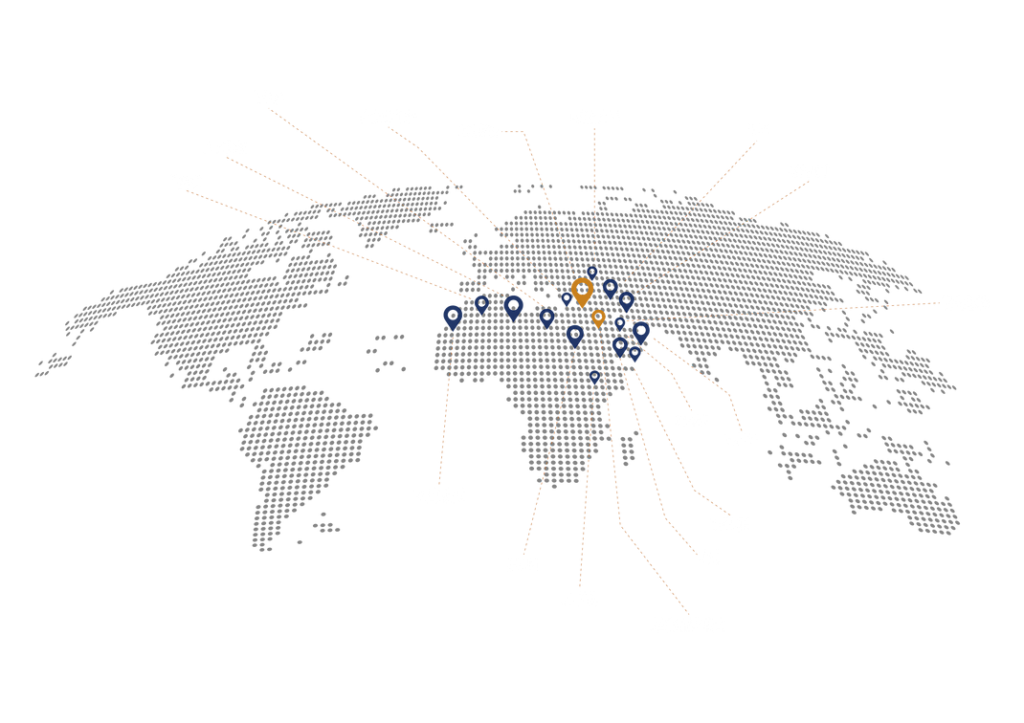 Call us:
+962 6 5532981 (JO)
+966 9 20010186 (KSA)
Head Quarter:
Amman, Jordan PO Box: 2823 Postal Code: 11953
Riyadh Office:
Riyadh, KSA Al Takhasusi St.Business Complex