SAJAYA (A BRAND DEVELOPED BY MATRIX GROUP) 
Sajaya founded in 1998 as a business automation consultant and software solutions development house aimed to be the best choice for the enterprises in the Arab region. The main product is Sajaya ERP™.
Our main goal is to support Enterprises in business automation services to Achieve Digital Transformation Goal, through our outstanding Sajaya ERP™ with following features:
Sajaya ERP™  Compatible with the electronic bill system and approved by the Zakat and Income Authority in the Kingdom of Saudi Arabia
Sajaya ERP™ delivers the international Software Experience with Arab flavor.
Sajaya ERP™ is the best suitable replacement of the foreign software in the Arab market.
Sajaya ERP™ supports business Automation solution to achieve Digital Transformation Goal
Sajaya ERP™ provides the international experience by gathering experiences through:
More than 20 years of business Experience.
Implemented in 17 countries, in the region.
Serving Multi Sectors with deferent business models, includes:
            Commercial, Industrial, Projects & constructions, Services, Educational & Holdings Enterprises.
Mobile Applications Access for multiple services.
Supports AI technologies with new advanced features.
Comprehensive, secured and extremely user friendly.
Support Smart Archiving for Document & Data.
Parametrized functionality to adopt various business needs and environments.
End user can create, design, save and share various and unlimited new reports and charts directly from the system, through Reports Generator.
End user can define, customize, and share unlimited notifications and alerts among the system, through Reminder Generator.
Dynamic and customizable BI-dashboard for each single user.
Cloud & Web Access Supported & Approved by MS Azure Cloud.
Sajaya is a state-of-the-art software platform, it is fully Integrated system designed and structured to represent the latest era of the ERP systems. With Centralized Data Base structure, the sky is the limit for flexibility, usability, and scalability.
Sajaya is designed to run on industry standard hardware. This makes it extremely cost effective with low incremental costs associated with system growth and ensures a future upgrades path in line with technological advancements in PC technology.
We look for becoming the first group on level of KSA, Jordan and Arab region in presenting technological services and systems, as well as looks for becoming fundamental technological base and business icon throughout Arab world by:
Keep up technological Developments and improve the presented programs and applications continuously through improving SAJAYA abilities and readiness, produce technological devices to replace foreign ones, compete foreign products, and superior in understanding and fitting local and Arabic market needs.
Expand SAJAYA services and products through having coalition with international major companies in business technology areas, and being an exclusive agent for providing products that can't be found on markets.
Provide the latest technological devices to customers to be able of keep up with international technical and technological developments by providing e-bay services and electronic service centers for handling customer's problem via Internet, email and phone.
Establish academy specialized in training and providing consultancies in business automation field.
ABOUT

 MATRIX GROUP
Matrix Systems and Software founded in 2004 as a leading IT company that is looking to become the first group in Jordan and the region in the field of information and services technology to form a core hub of professional business technology model throughout the Arab world by undertaking the following:
Empower its capacities, readiness to develop programs/systems, and manufacture technological devices to replace the similar foreign products. Thus, it becomes a competitor for the foreign product by fulfilling the needs and requirements of local and regional markets.
Expand the group services and products through alliances with major international technology companies and be differentiated in acquiring special licenses for products that are not available in the local and regional markets.
Offer the most advanced technology tools such as supply its products through electronic commerce and the provision of services through electronic service (customer service center that handles queries over the Internet, email, and telephone).
All this to keep pace with technological developments worldwide.
We offer a range of innovative services in the field of information technology and business solutions at the local level and regional level through four companies working together specialized integration and consistency to provide the best solutions that meet the different needs of its clients in all areas of business locally and regionally.
Our vision is to utilize our resources and our technological tools to reach our clients goal and to facilitate their business.
Our extensive experience has provided us the know-how to build a reliable, tested, and approved Enterprise Resources Planning system that is fully integrated with its components and provides the standard worldwide features associated with such systems regionally and internationally.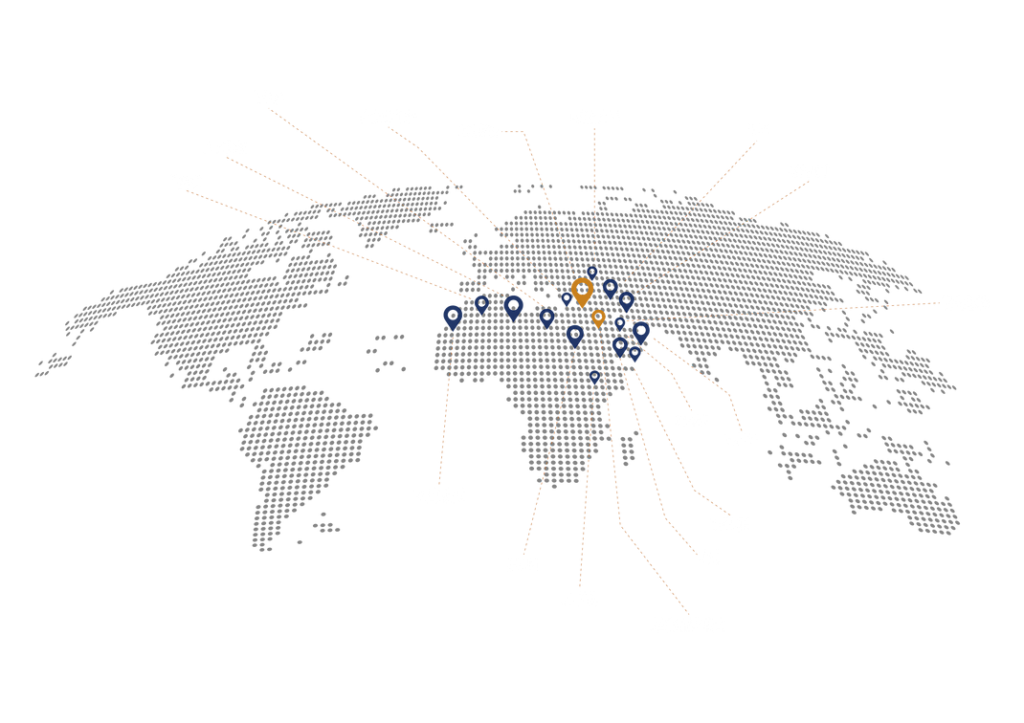 Call us:
+962 6 5532981 (JO)
+966 9 20010186 (KSA)
Head Quarter:
Amman, Jordan PO Box: 2823 Postal Code: 11953
Riyadh Office:
Riyadh, KSA Al Takhasusi St.Business Complex